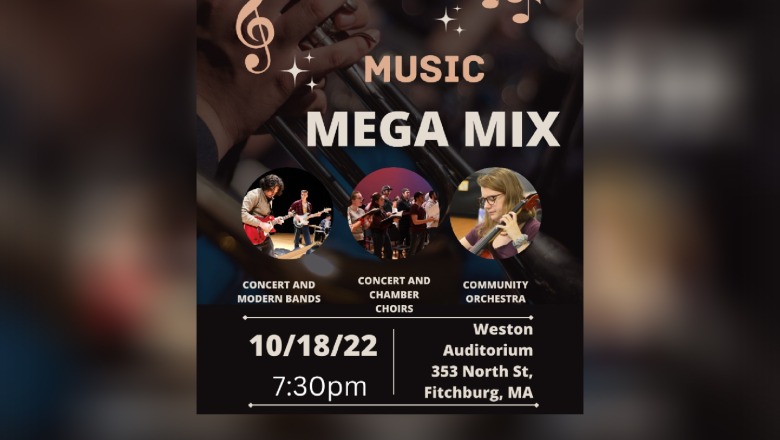 Fitchburg State University's instrumental and choral ensembles will perform a joint concert at 7:30 p.m. Tuesday, Oct. 18 in Weston Auditorium, 353 North St. Admission to the "Music Mega Mix" is free and open to the public.
The concert program will be a showcase of "bite-sized" performances by the university's choirs, bands and orchestra. Performers will include Fitchburg State students as well as faculty members.
Instrumental selections include Santana's "Smooth," the "James Bond" theme, and "Jupiter" from "The Planets," while the choirs will perform works by Bill Withers and a Kenyan piece.
Learn more about Fitchburg State's musical offerings at fitchburgstate.edu/music.