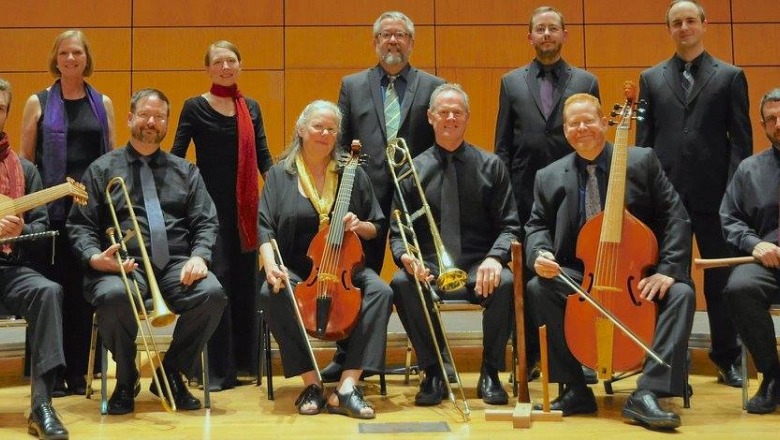 Ensemble Origo
for "Le Nozze in Baviera," a concert of 16th century music commissioned for a royal wedding. The free concert will be presented at 3 p.m. Sunday, Sept. 15 at Kent Recital Hall in the Conlon Fine Arts Building, 367 North St. There will be a pre-concert talk at 2:30 p.m.
The ensemble will perform Orlando di Lasso's music for the 1568 wedding of Wilhelm V of Bavaria and Renate of Lorraine. The performance is sponsored by Fitchburg State's Humanities Department, the Center for Italian Culture and CenterStage.
"Ensemble Origo's work is a fascinating blend of music and anthropology, recreating performances of music from centuries ago, using instruments and techniques from the time," said Professor Jonathan Harvey of Fitchburg State's Humanities Department. "This concert is a recreation of music from a royal wedding from 1568, and the performance will explore ritual, race, caricature, and sexuality in sixteenth century Europe."
For more information about the performers, visit the Ensemble Origo website.
Fitchburg State University welcomes the professional