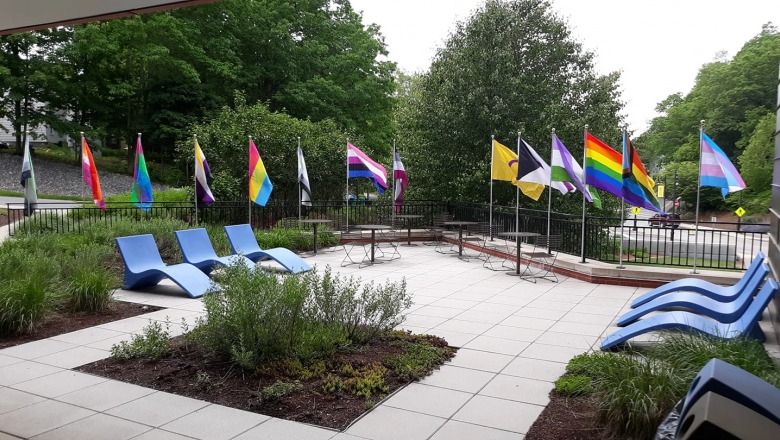 Fitchburg State University's Center for Professional Studies will once again offer an online course this summer for educators and school staff on supporting LGBTQIA and gender-diverse students in K-12 environments.
The course, which carries one graduate credit or 15 Department of Elementary and Secondary Education-approved professional development points, will be presented in an online and asynchronous format from Monday, Aug. 2 to Sunday, Oct. 24 (with no class assignments given between Aug. 23 and Sept. 19).
The course, taught by Center for Professional Studies Assistant Director Dani Langdon, is an introduction into the challenges that Lesbian, Gay, Bisexual, Transgender, Queer, Intersex, Asexual (LGBTQIA+) students face in schools on a daily basis. By understanding terminology, historical context, and preconceived notions about the LGBTQIA+ community, educators can begin to create intentional, inclusive, and supportive learning environments.
This course is intended for anyone who works in a K-12, including teachers, administrators, paraprofessionals, administrative, and support staff.
Course participants will explore myths and perceptions, the prevalence and effects of bullying, unintended bias in schools and classrooms, and the laws and policies in place that affect LGBTQIA+ students. This course will give educators the tools to start developing a more inclusive curriculum, navigate conversations around gender and sexual orientation, and foster a respectful and engaging environment where all students can thrive.
Learn more and register now online. The deadline to register is Wednesday, July 28.