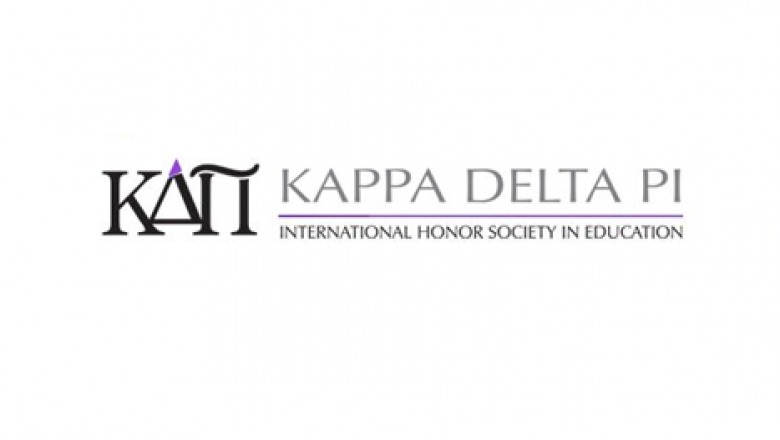 The Xi Psi Chapter of Kappa Delta Pi will be recognized at the society's convocation this October in Pennsylvania.
Kappa Delta Pi (KDP), International Honor Society in Education, was founded in 1911 to foster excellence in education and promote fellowship among those dedicated to teaching. The society now has more than 1.2 million members.
Fitchburg State Professor Nancy Murray, a member of the Education Department faculty, will be recognized as the 2016-17 Northeast Regional Chapter Counselor Award. Murray was cited for representing the mission and ideals of KDP, modeling leadership, motivating and communicating with chapter members, impacting the careers of chapter officers and members, involvement in chapter programs and activities, and exemplifying the mission and ideals of the society.
Nicholas Roger of Leominster, who graduated in May, will be recognized with the Distinguished Chapter Officer Award for 2016-17, one of only 10 such honorees this year from a pool of more than 3,000 active chapter officers. He will also be one of seven local chapter members presenting at the annual convocation.
The entire Xi Psi chapter will be recognized as one of the association's 2017 Achieving Chapter Excellence Award winners in October. The honor, the seventh consecutive award for the local chapter over the past 14 years, is given to those that demonstrate excellence in membership, leadership development and programming in support of KDP's mission and goals.
The chapter is also being recognized with a bronze award for its Literacy Alive program, its signature service initiative. The Xi Psi chapter has created numerous partnerships with area schools to support literacy development and a love for reading, including book drives and literacy nights at local schools, as well as book-related activities conducted during the school day.
The international education honor society Kappa Delta Pi has recognized the Fitchburg State chapter, its faculty advisor and student president for overall excellence through 2016-2017.