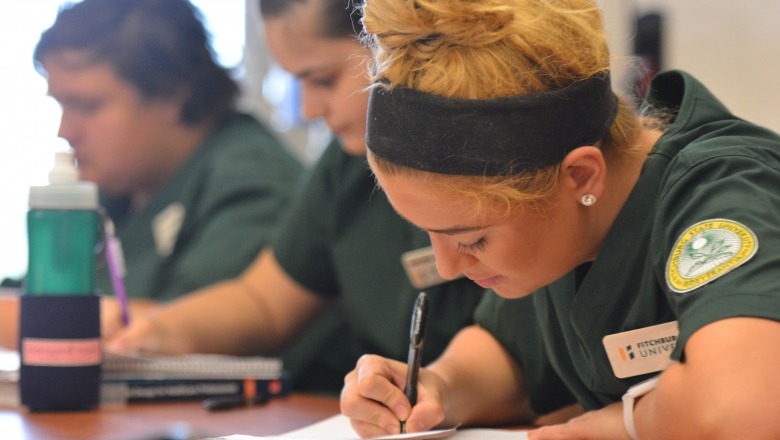 The university received the DHE Higher Education Nursing & Allied Health Grant to develop admissions agreements between Fitchburg State and Quinsigamond, Bristol and Middlesex Community Colleges. The project will allow associate's degree-earning registered nurses to matriculate into Fitchburg State's online RN to BS in Nursing program while they remain in the workforce.
 
Transferring students will be allowed to bring more of their credits from the partner institutions and will have guaranteed admission to Fitchburg State earlier in their academic career.
 
"The RN to BS in Nursing Guaranteed Admissions Scale Up project contributes to Fitchburg State's vision of transforming lives through education, while contributing to the Commonwealth's efforts to develop a highly trained nursing workforce," said Fitchburg State Dean of Health and Natural Sciences John Schaumloffel. "Our Department of Nursing is uniquely qualified to do this, and their relationships with colleagues across the Commonwealth are why we are able to make this happen."
 
Massachusetts wants 80 percent of the state's nurses to have their Bachelor of Science in Nursing degrees by 2020. After completing the Fitchburg State online program, nurses will meet the minimum qualifications of many healthcare agencies, are prepared to deal with complex technology and patient issues in modern healthcare systems and are qualified to be clinical nurse educators.