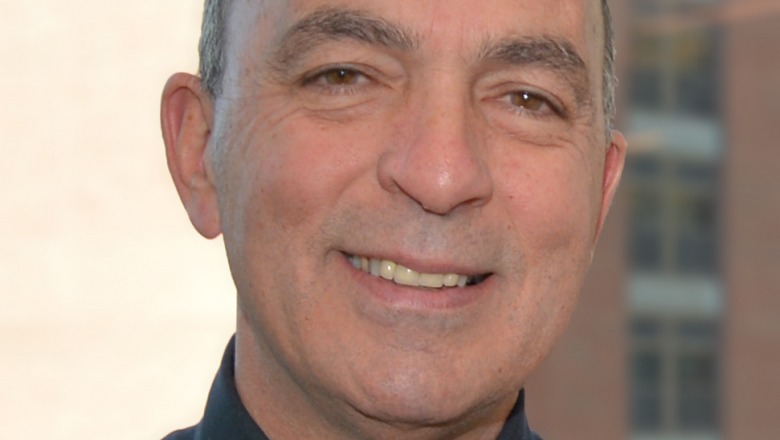 Chief DeMoura has led the Fitchburg Police Department since 2008, guiding the force through challenging fiscal times while revolutionizing the departmental philosophy of community policing.
"Bob DeMoura has been a visionary leader for the Fitchburg Police Department," said Fitchburg State University President Robert V. Antonucci. "He has also been a loyal friend to this campus, working with the University on countless initiatives. He leaves the Fitchburg Police Department in a strong position and we wish him luck on the next chapter of his career."
Chief DeMoura came to Fitchburg after a distinguished career in the Lowell Police Department, where he started as a patrol officer in 1985. In Lowell he worked his way through the ranks to deputy superintendent.
As a leader in Fitchburg, he turned around the organizational culture of the police agency by focusing on changes in customs and internal structure, opening the doors of communication to his officers and the community at large. The chief is responsible for planning, directing, coordinating, controlling and staffing all activities of the department.
Chief DeMoura has been an engaged presence in the community since his arrival in Fitchburg, strengthening ties with community organizations and key strategic partners including Fitchburg State University.
In Fitchburg, Chief DeMoura embraced the principle that policing in general requires a team approach: successful police organizations work with the business community, residents and political leaders. The best leaders are great listeners, who will hear what is important to others and seek to implement it. He also believes that allowing others to take part in organizational changes that will affect them is paramount to success, in whatever venue.
Chief DeMoura and his wife, Debbie, live in Chelmsford with their two shih tzu puppies, Cloie and Coco. They are the parents of two sons, Ryan and Shawn, and have a daughter, Briana.
Fitchburg State University will present the President's Medal to retiring Fitchburg Police Chief Robert A. DeMoura during the University's Winter Commencement Ceremony on Friday, Dec. 20 at 6:30 p.m. in the Athletics and Recreation Center, 130 North St.