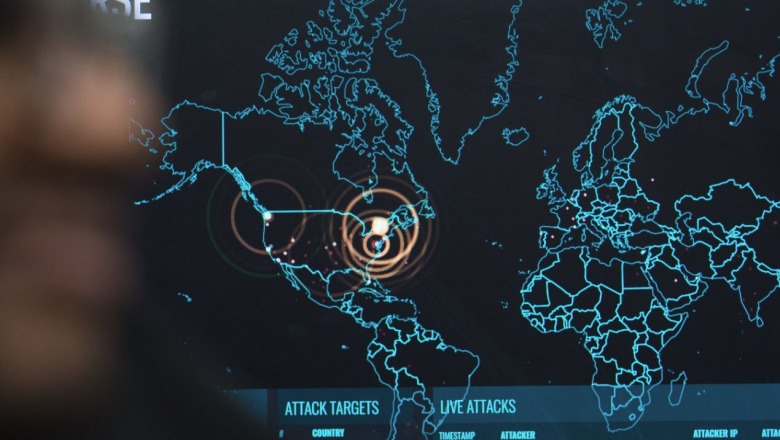 Standing at the front of a classroom in Edgerly Hall, Professor Nadimpalli Mahadev was schooling his students in the ways of "passive reconnaissance," and how much information can be gleaned just by exploring an organization's website.
Online organizational charts can provide people's names and job titles, which opens more doors for exploration.
"You want to snoop into the person's behavior," he said. "You know some people's names, you know their email addresses. There's a whole lot of snooping you can do."
Professor Mahadev wasn't encouraging any malfeasance, however. It was an early lesson in a new course called "ethical hacking," launched this semester as part of Fitchburg State's new cybersecurity concentration. The program is the University's latest offering to span academic departments to provide new opportunities for students.
The new concentration—housed in the University's Computer Information Systems major—prepares students for careers in cyber and network security and builds communication, collaboration and leadership skills.
The program emerged out of a collaboration between the Computer Science and Business Administration Departments.
"We decided to pilot an interdisciplinary topics course," recalled Professor Audrey Pereira, a member of the Business Administration faculty. The course in cybersecurity management filled in two days. "There seemed to be real excitement for the class."
Pereira's cybersecurity management course focuses on topics related to securing corporate information systems like security threats, risk analysis and response, and disaster recovery.
Faculty collaborated on building out a new concentration, taking input from the University's criminal justice program as well as the business administration and computer science areas.
Professor Brady Chen, who chairs the University's Computer Science Department, said working outside departmental boundaries has been an important element in keeping the curriculum relevant to the desires of incoming student and employers. "In our department meetings we always talk about different directions we may go," he said. "Cybersecurity is a fast-growing area. We expect to offer a course in digital forensics in the next year or two."
Mahadev said the department has thrived for years because of the ability to adapt course offerings to changing times. The new courses reflect that awareness.
"Hacking is a highly developed technical skill," Mahadev said. "There are two kinds of hacking: ethical and unethical. We start the class with the dangers of hacking and the repercussions of illegal hacking."
But from there, the applications of ethical hacking will be explored. "They use the same tools, except in unethical hacking you're hacking a system without permission. In ethical hacking, you're testing a system for weaknesses. You're going to expose vulnerabilities, not exploit them. There is a big demand for ethical hackers."
Visit the Cybersecurity Concentration page for more information.