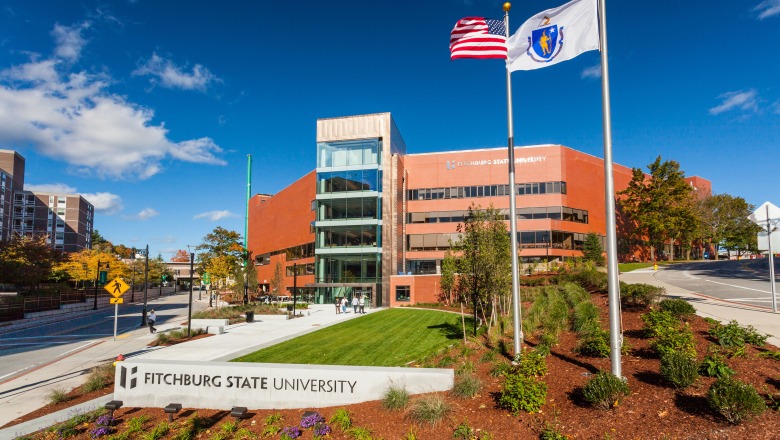 Fitchburg State University will celebrate Constitution Day with an address on free speech at 3:30 p.m. Monday, Sept. 19 in the main lounge at Hammond Hall. Admission is free and open to the public.
"Regulating Speech Online: Free Speech Values in Constitutional Frames" will be presented by Northeastern University Associate Professor Claudia E. Haupt. Dr. Haupt will discuss the constitutional issues at stake with online speech regulation and protection.
The presentation marks Fitchburg State's observance of Constitution Day, an annual event commemorating the signing of the nation's founding document on Sept. 17, 1787.
Related upcoming events–all of which are free and open to the public–include a presentation by best-selling author and Fitchburg State alumnus R.A. Salvatore, who will discuss "The Future of Storytelling" at 3:30 p.m. Wednesday, Sept. 21, in the main lounge of Hammond Hall. The campus quadrangle will be the setting for an open session of the university's public speaking class, with students practicing their skills at 11 a.m. Thursday, Sept. 22. And the university's communications law and ethics class will host a public discussion on the ethics of free speech at 9:30 a.m. Friday, Sept. 23, in the Falcon Hub in Hammond Hall.
In addition, the university's Amelia V. Gallucci-Cirio Library will be presenting a display entitled "Books Unite Us, Censorship Divides Us" throughout the week.
The Constitution Day programming is sponsored by the university's General Education Program, which prepares students to be  creative and critical thinkers who integrate and communicate learning from a variety of disciplines and experiences in ways that enhance civic, personal, and professional lives.