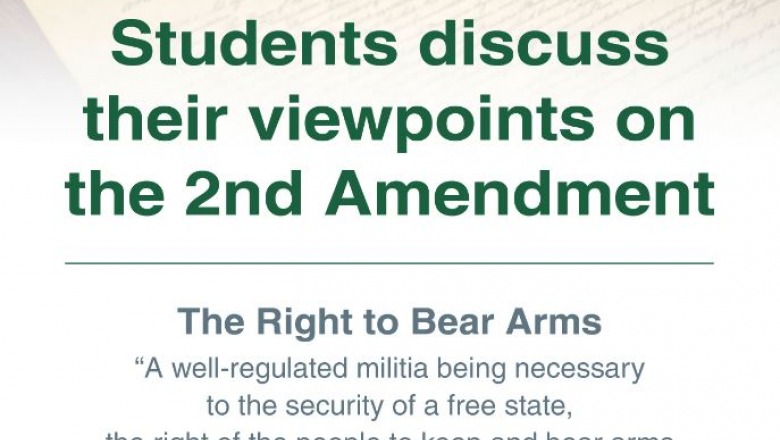 Political science students Philip Spadano '19 and Matthew Badagliacca '20 will discuss the topic from alternative viewpoints at 3:30 p.m. Tuesday, Sept. 18 at Ellis White Lecture Hall in Hammond Hall. The discussion is open to the public.
Spadano and Badagliacca took a U.S. government class together in 2017 and often found themselves on opposite sides of issues that arose. Spadano thought a measured approach to what can be a contentious issue was warranted again. "Let's try to take the emotion out of it," he said.
Spadano served for five years in the U.S. Marine Corps, including time as a combat marksmanship instructor and has a license to carry firearms. Badagliacca has, in his words, always had a more liberal take on the issue and supports limiting access to firearms.
The two students hope their discussion on Sept. 18 will be received by open minds.
"If you are pro-gun, you'll have an opportunity to hear an intelligent argument on the other side," Spadano said.
Badagliacca agreed. "Too often it just becomes a shouting match between the two sides," he said, but the students are aiming for a better style of discourse at their presentation. The discussion will include time for questions and discussion from the audience.
Constitution Day is observed each year in recognition of the ratification of the nation's founding document, which was formally adopted on Sept. 17, 1787.
A civil discussion of the 2nd Amendment will mark Fitchburg State University's observance of Constitution Day.