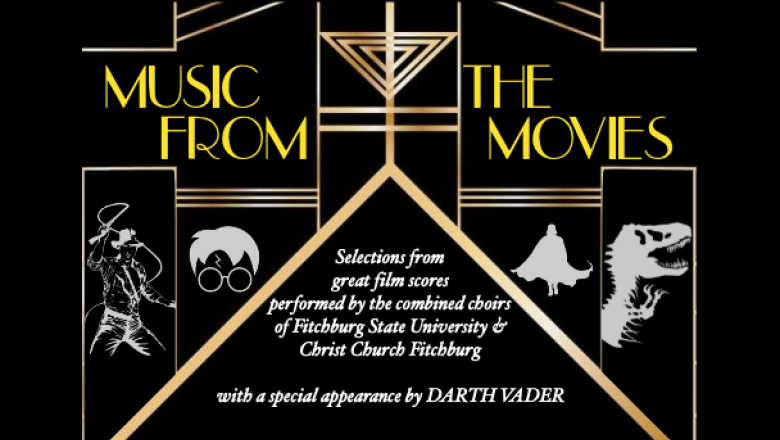 The career of legendary film composer John Williams will be celebrated in song at "Music From the Movies" at 7 p.m. Saturday, May 7, featuring musicians from Fitchburg State University and Christ Church.
The concert, to be held at Christ Church at 569 Main St., will also feature music from award-winning composers Howard Shore (The Lord of the Rings), Henry Mancini (the Pink Panther films) and Ennio Morricone (The Mission), among other selections that listeners will recognize from the movies.
The performance will include the combined choirs of Fitchburg State and Christ Church, conducted by Assistant Professor Jonathan Harvey and featuring accompaniment from Alanna Rantala and Christ Church's Minister of Music & the Arts, Robert Potterton III. Darth Vader will also make an appearance at the show.
Admission is free with a recommended donation of $10 at the door. Donations will support scholarships for the Fitchburg State Community Music Lesson Program.
Composer John Williams, who turned 90 in February, has composed some of the most instantly recognizable film scores in the history of the medium, with more than 50 Academy Award nominations (and five wins) over a career spanning seven decades. "Music from the Movies" will include a number of audience favorites from Williams' catalog, including themes from Jaws, Star Wars, E.T., Raiders of the Lost Ark, and the Harry Potter series, among other titles.
The concert will be available to stream live at the following locations: