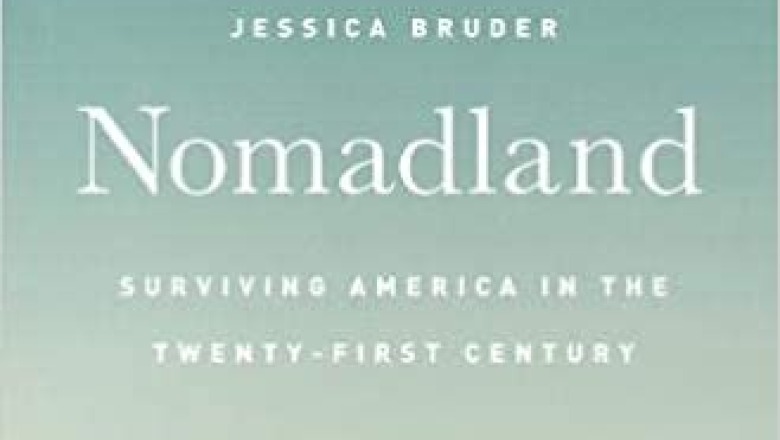 Fitchburg State University's Community Read of Nomadland by Jessica Bruder continues at 3:30 p.m. Wednesday, Feb. 16 with a virtual panel discussion that will explore the challenges facing older adults in the U.S. to access affordable and safe housing.
Panelists will include Doug Bushman of the Fitchburg Housing Authority and Dr. Jennifer Molinsky of the Harvard Joint Center for Housing Studies, and the discussion will be moderated by Fitchburg State Associate Professor Mark Williams of the Behavioral Sciences Department. Register in advance to join this free event at https://forms.gle/tKxyZirCcR39UJzk9.
Is the American dream of home ownership crumbling for those 65 and over? Panelists discuss the growing challenge of ensuring older adults in America have access to affordable and safe housing. The program is co-sponsored by the Harvard Joint Center for Housing Studies, Fitchburg Housing Authority and Fitchburg State University.
Additional spring programs in the Community Read include a book discussion at 2 p.m. Wednesday, March 2 at the Fitchburg Public Library, 610 Main St., and a brunch and book discussion at 10 a.m. Monday, March 21 at the Eagle House Senior Center in Lunenburg. Those looking to attend the Eagle House program are asked to call ahead and reserve a spot at 978.582.4166.
The Community Read is a collaboration between Fitchburg State University, local libraries, and the surrounding communities. Its mission is to promote thought-provoking discussions of literature to all audiences. This program is the product of the community, for the community. The goal is to facilitate a place for insightful discussion, giving members of the community a chance to share their opinions and be heard. Its events offer comfortable spaces to exchange views and interact with others.
Learn more about the book and upcoming events at fitchburgcommunityread.com.