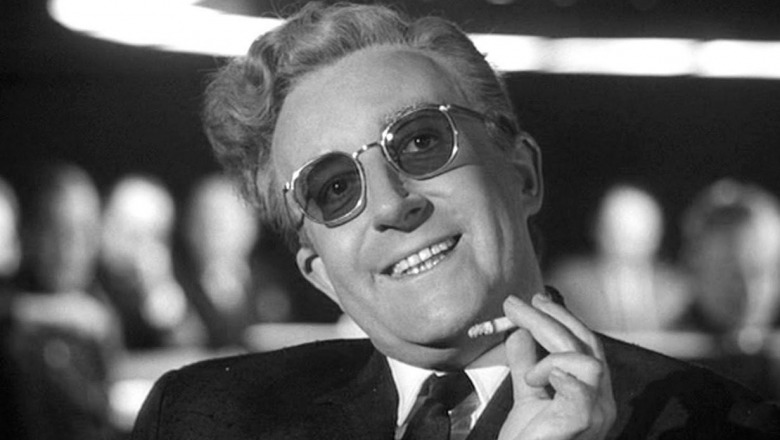 Fitchburg State University continues its year-long Community Read of The Girls of Atomic City by Denise Kiernan this spring with panel discussions, musical performances, film screenings and a keynote address from the author. Admission to all the events is free and open to the public.
The best-selling book tells the story of the young women of Oak Ridge, Tenn., who unwittingly played a crucial role in one of the most significant moments in U.S. history: the development of the atomic bomb.
Professor Joseph Moser (English Studies) will introduce a screening of the Cold War classic film
Dr. Strangelove or: How I Learned to Stop Worrying and Love the Bomb
(1964) at 3:30 p.m.
Wednesday, Feb. 28
in Ellis White Lecture Hall in Hammond Hall. Professor Moser will also facilitate a post-film discussion.
The Lunenburg Council on Aging will host a book discussion and brunch at 10 a.m. Monday, March 19. The discussion is co-sponsored by the Lunenburg Public Library and the Lunenburg Council on Aging.
Fitchburg High School will host a screening of the film "The Atomic Café" at 4 p.m. Wednesday, March 21. The acclaimed documentary uses archival footage from the atomic age to mine both humor and horror from the age of "duck and cover" drills. Fitchburg High School librarian Kim Cochrane and Fitchburg Public Library librarian Marcia Ladd will lead a post-screening discussion.
The Community Read Keynote Address will take place Thursday, March 29, when the campus hosts The Girls of Atomic City author Denise Kiernan. Kiernan will attend a reception and book signing at 5:30 p.m. followed by an author talk at 7 p.m., both in the main lounge of Hammond Hall, 160 Pearl St.
Now on display, and continuing through Friday, March 30 in the Amelia V. Gallucci-Cirio Library in Hammond Hall, is archivist Asher Jackson's "World War II-Era Women of Fitchburg and Leominster" exhibit. The artifacts on the main floor of the library trace the stories of three area women who played active roles in the U.S. World War II effort. The exhibit is available to view during library hours.