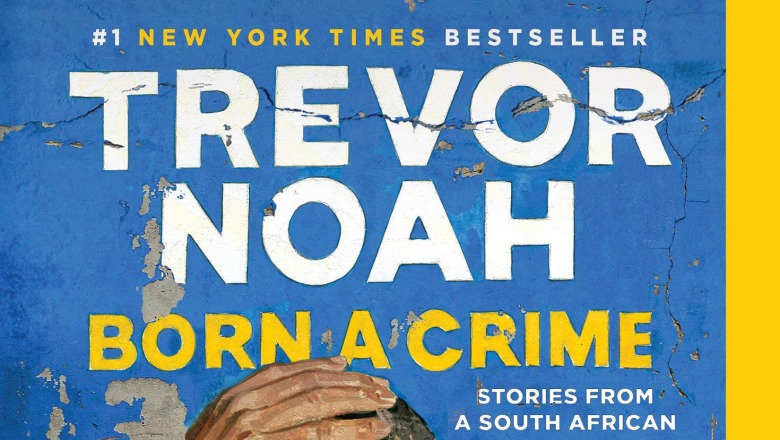 Fitchburg State University's yearlong Community Read of comedian Trevor Noah's acclaimed memoir Born a Crime concludes in April with a program of personal storytelling.
The event will be held at 3:30 p.m. Thursday, April 6 in the Falcon Hub at Hammond Hall, located at 160 Pearl St. Admission is free and open to the public.
The program is designed to encourage heartfelt, compelling, humorous, and honest tellings of the complex and rich lives led by our peers, students, neighbors, and colleagues. Inspired by the historically and culturally rich vignettes presented in Noah's memoir, the program is intended to encourage thoughtful consideration of who we are as a community, where we come from, and how we all ended up together in the Falcon Hub at Fitchburg State. 
Students and community members are invited to submit transformative and impactful moments in their life that shaped who they are rooted in the following prominent themes displayed in Born a Crime: Community, personal growth, education, humor, belonging, identity, race, discrimination, and poverty.
Submissions, which should be approximately five minutes long when read aloud, should be shared in writing to tiny.cc/keynotesubmission by 11:59 p.m. Sunday, April 2. Submissions will be reviewed and those selected will be invited to share their stories on April 6. Even those who are not submitting are encouraged to attend to listen to the funny, touching, and thoughtful stories of your friends, colleagues, and neighbors.
There will be a short open-mic portion of this event, for those who are inspired by the stories shared during the event. Live performances will be recorded for an edited podcast.
Coffee and other refreshments will be available. 
Learn more at fitchburgcommunityread.com.