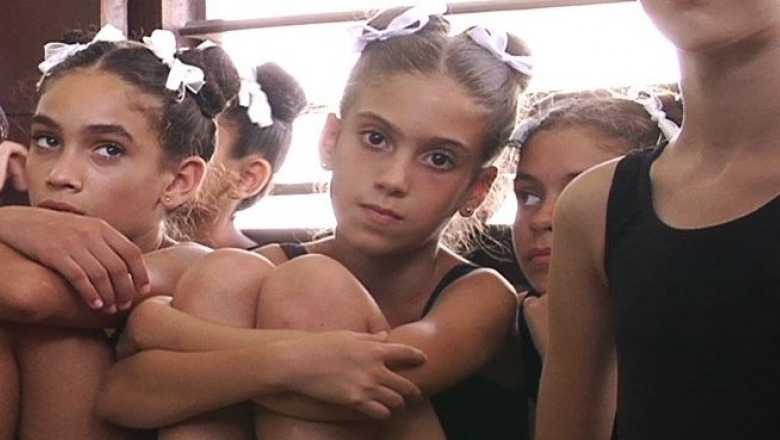 The 2017 series begins Wednesday, March 1 at 3:30 p.m. in the Ellis White Auditorium in Hammond Hall, 160 Pearl St., with a presentation by graphic designer and Northeastern University Professor Thomas Starr. He will present poster and book cover designs and campaigns he produced within the design collective Class Action. The public art included billboards and poster programs against domestic violence, gun violence and AIDS, emphasizing the intersection of graphic design and freedom of speech.
Starr's work has been featured in The Boston Globe, The Washington Post, and ID Magazine. His posters have won international awards and are in collections such as the Library of Congress and the Zurich Design Museum.
The series continues on Tuesday, March 28 at 3:30 in Presidents' Hall in the Mazzaferro Center, 291 Highland Ave., with a presentation by documentary filmmaker Mary Jane Doherty. Doherty will talk about her filmmaking and screen her feature length documentary film,
Primaria
(2016), about children growing up within the Cuban ballet system.
Doherty, who teaches film at Boston University, trained under cinema verité inventor and filmmaker Ricky Leacock in the legendary MIT film/video program. She freelanced for documentary film companies such as Blackside, Inc., acquiring national and international film credits as editor, cinematographer, and sound designer.

She has worked on films such as Make It Just Right, featuring former Vice-President Al Gore and Ten Thousand Shovels, a film on land use changes in China. Her work has been shown in such festivals as Toronto, Venice, the Boston Museum of Fine Arts, Women in the Director's Chair and the National Poetry Workshop Festival.
This year's series will conclude at 3:30 p.m. Tuesday, April 18 at Presidents' Hall in the Mazzaferro Center, 291 Highland Ave. Legendary photographer Marie Cosindas will talk about her career as a pioneering woman in photography and present some of her extraordinarily rich portrait and still life color photographs including some of the photographs she made for celebrated feature films such as
Glory
,
The Sting, Oklahoma Crude
and
Scrooge
(the musical) among others.
Cosindas was born in Boston in 1925, studied painting at the Museum School and worked as a textile designer until the early 1960s, when she began to explore black and white photography. She studied with Paul Caponigro, Minor White and Ansel Adams. She joined the Carl Siembab Gallery in Boston. In 1962 Dr. Edwin Land and the Polaroid Corporation invited her and about 10 other photographers to try Polaroid's new, still experimental, instant developing color film. She began then to work exclusively in color and developed a unique style using natural light. She cofounded the Association of Heliographers, a New York photographers' cooperative that included some of the most influential American art photographers of the 1960s.
Cosindas' work played a major role in establishing the importance of color in fine art photography. Her 1966 solo exhibition at the Museum of Modern Art was among its first to feature color photography. She became a master at manipulating exposures using available light and color filters, as well as the film development process. Novelist Tom Wolfe, in writing the introduction to her 1978 monograph Color Photographs, said her work had "a glow and a creamy richness quite unlike anything that had been seen in color photography," and "Marie Cosindas simply travels on into her fantasy of color as if by astral projection."
She has had more than 25 one woman exhibitions and been in many more group exhibitions. Her work is in many permanent collections of institutions such as the MOMA, New York, The Metropolitan Museum of Art, The MFA, Boston, the International Museum of Photography, The Art Institute of Chicago, and has been featured in many articles about her work.

The lecture series is curated by Associate Professor Stephen Goldstein of the Communication Media Department.
Fitchburg State University's Communications Media Department Lecture Series continues this spring with presentations from noted professionals in graphic design, documentary filmmaking and photography.