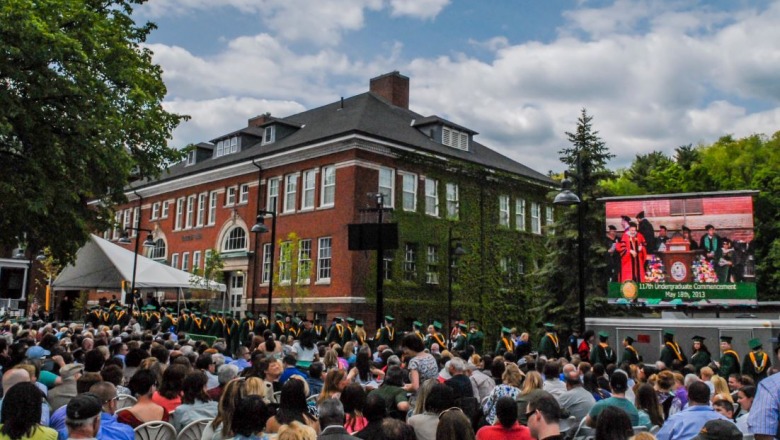 Fitchburg State University will pay tribute to community leaders, educators and students during its upcoming 119th Commencement Exercises. The University will hold its Graduate Commencement ceremony at 6:30 p.m. Thursday, May 14 at the Athletics and Recreation Center, 130 North St. The Undergraduate Commencement ceremony will be held at 10 a.m. Saturday, May 16 on the main quadrangle. President Robert V. Antonucci will deliver the commencement address at both ceremonies. 
During the Graduate Commencement, the President's Medal will be awarded to Marc Dohan, executive director of the Twin Cities Community Development Corporation. The Contributions to the Graduate Program Award will be presented to Harry Semerjian, professor emeritus. And the Graduate Student Leadership Award will be presented to Robert Gosselin. 
During the Undergraduate Commencement, an honorary doctorate will be conferred to Carol Vittorioso, who recently completed her tenure as chairman of the University's Board of Trustees. The Robert V. and Jeanne S. Antonucci Student Leadership Award will be presented to graduating senior Nathan Gregoire. And President Robert V. Antonucci will receive the President Emeritus Award. 
Also during the ceremony Saturday, the University will hand out its major faculty awards. The Vincent J. Mara Award for Excellence in Teaching will be presented to Benjamin Railton, a member of the English Studies faculty. The Faculty Award for Research and Scholarship will be presented to Jeffrey Warmouth from the Communications Media Department.