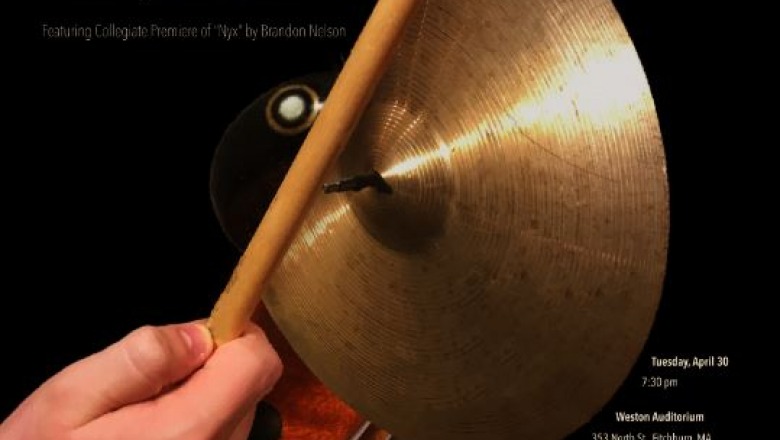 The university orchestra and concert band will present their spring performance at 7:30 p.m. Tuesday, April 30 in Kent Recital Hall in the Conlon Fine Arts Building, 367 North St. The Fitchburg State Community Orchestra will perform classical and pop music, featuring student violinists as soloists. The Concert Band will perform music based on folk songs and mythology, featuring the collegiate premiere of "Nyx" by Brandon Nelson.  The orchestra and band will join together to perform "Italian Folk Festival."
The events continue at 7 p.m. Monday, May 6 when the University's choral groups present "Showtime," featuring music from the stage and screen, at Weston Auditorium, 353 North St. The concert will feature music connected to film and theater, from opera choruses to show tunes, and Shakespearean settings to vocal jazz, spanning the 1500s to the 21st century, according to Professor Jonathan Harvey, who will conduct the choral show featuring voices from university students and faculty.
"We're especially excited to be performing a piece by Massachusetts-based composer Gregory W. Brown, who has come and worked with the choir as we prepared his piece," Harvey said. "It's a setting of some drinking songs from Shakespeare, and it is a brilliant and hilarious musical depiction of drunkenness, with kazoos."
The concerts continue at 7 p.m. Wednesday, May 8, with the spring jazz performance will be offered at Kent Recital Hall in the Conlon Fine Arts Building, 367 North St.
To learn more about the University's musical offerings, please visit the Music Department page.
Fitchburg State University's instrumental and choral ensembles will present their spring concerts in April and May, giving audiences free evenings of entertainment.