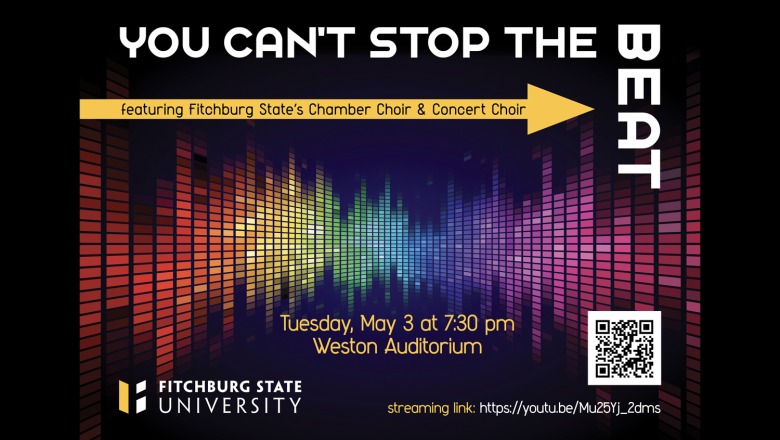 Fitchburg State University's concert choir and chamber choir will perform their semester-ending concert "You Can't Stop the Beat" at 7:30 p.m. Tuesday, May 3 in Weston Auditorium, 353 North St. Admission to the concert is free and open to the public. The performance will also stream live.
Assistant Professor Jonathan Harvey, a faculty member in the Humanities Department, said the concert will include genre-spanning selections, including the premiere of an original piece composed by fellow faculty members.
"There will be something for everyone, including movie music, musical theater, Renaissance music, pop, folk, avant-garde, and a world premiere of a piece by faculty composer Robin Dinda and faculty poet DeMisty Bellinger-Delfeld," Harvey said.
To learn more, visit https://www.fitchburgstate.edu/academics/academic-schools/school-arts-and-sciences/humanities-department/music/fitchburg-state-choirs.