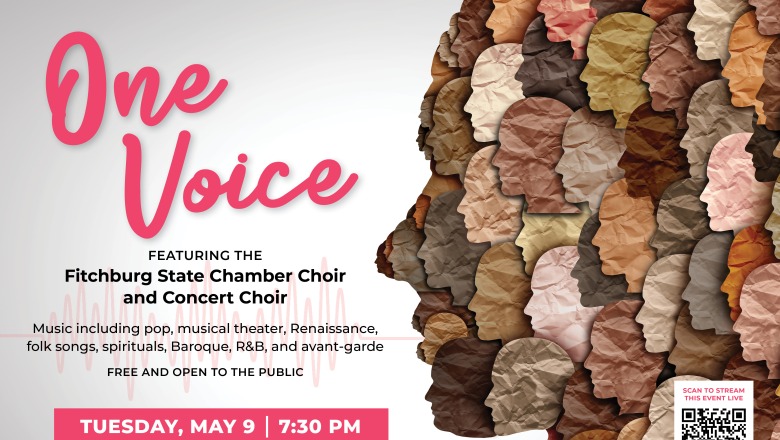 Fitchburg State University's choral ensembles will perform a concert as "One Voice" at 7:30 p.m. Tuesday, May 9 in Weston Auditorium, 353 North St. Admission is free and open to the public.
The choral groups will perform under the direction of Assistant Professor Jonathan Harvey of the university's Humanities Department.
"The idea of this concert is that music from many different times and traditions has the power to speak to us, and bring us together," Harvey said. "Music on the program includes pop, musical theater, Renaissance, folk songs, spirituals, Baroque, R&B, and avant-garde. Come for the music you know, and encounter a new favorite!"
In addition to the live concert, the program will stream online at https://www.youtube.com/live/9Sjx795VQRo?feature=share.
Learn more about Fitchburg State's choral and instrumental programs and academic offerings at fitchburgstate.edu/music.