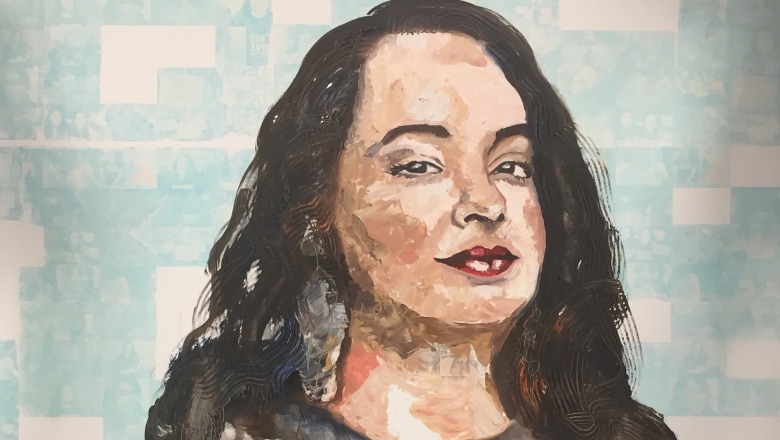 The Fitchburg State University CenterStage arts and culture series presents a solo exhibition by artist Nayda A. Cuevas that explores her Latinx identity.
"Status Quo: Deconstructing My Latinx Identity" will be on display in the art gallery at Hammond Hall, 160 Pearl St., from Thursday, Sept. 8 through Thursday, Oct. 20. There will be an opening reception and gallery talk with the artist at 3:30 p.m. Tuesday, Sept. 13 at the gallery.
Cuevas, born in Puerto Rico and now based in Boston, describes the exhibit as an ongoing exploration of the social construct of race and the term "Latinx."
"The show is a seven-year reflection of my identity as I deconstruct my Latinx experience in the United States," Cuevas said. "Exploring my identity produces a visceral exchange of personal and political identity while cultivating an awareness of 'otherness.'  Revisiting my birthplace, or Latinx identity, is a determination to change how we understand the present."
Learn more about Fitchburg State's arts and culture programs at fitchburgstate.edu/centerstage. To learn more about Nayda Cuevas, visit naydacuevasart.com.