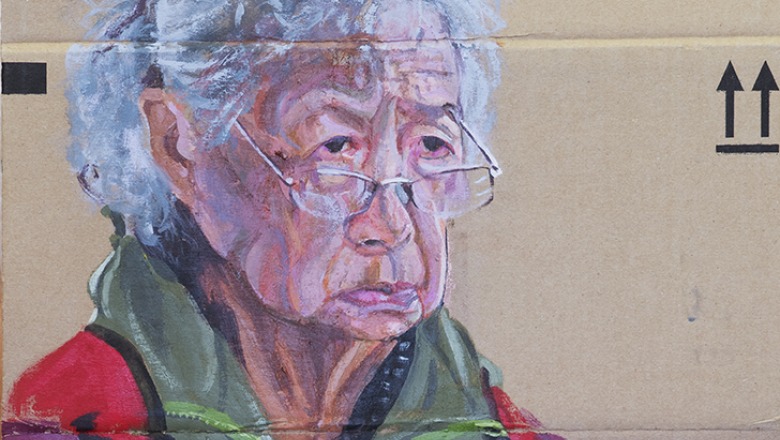 The new exhibit "Common Ground," featuring the work of artist Ann Strassman, is now on display in the Hammond Hall Art Gallery, part of the Fitchburg State University CenterStage arts and culture series.
Strassman's work has been featured in numerous solo exhibits in Massachusetts and beyond. The artist, whose creations include oils on canvas and acrylics on cardboard, has collected numerous accolades over the course of her career.
"Painting is a visual art," Strassman said. "Regardless of the motivation, emotion or trauma depicted by the artist, in the end the viewer must want to look at it. The marks on the surface must stand on their own.
"Every person has an accumulation of experiences that make him different," Strassman continued. "Each one will see a painting through eyes that are unique. Though the work remains stable the reactions to and explanations of the piece will be different. There may be signage, artists' talks or critics that address the meaning of the work, but I believe it is necessary for the paint to be compelling on its own without explanation. There are no metaphors just the magic of paint."
The gallery exhibit is open to the campus community, and can be viewed online at https://players.cupix.com/p/Ec8U4BlI. The exhibit will be on display through December 11.