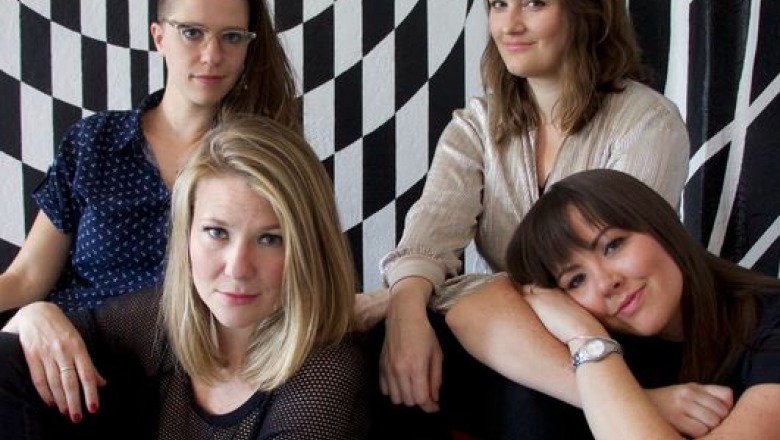 The Nashville-based string band Della Mae returns to the area this fall to perform as part of the Fitchburg State CenterStage arts and culture series. The acclaimed ensemble will perform at 8 p.m. Saturday, Oct. 20 in the Falcon Hub in Hammond Hall, 160 Pearl St.
Sensitive yet assertive, intense yet playful, steeped in tradition yet undeniably current, the Grammy-nominated, Boston-bred "alt-grassy" women have established a reputation as a charismatic live act. Composed of some of the finest players in bluegrass, Americana and beyond, this powerful collective chemistry has vocal, instrumental, and songwriting talent to spare. Expect a fun show with tight harmonies and energy galore.
Tickets are $28 adults, $25 for Fitchburg State alumni, seniors and staff and $5 for students. Tickets can be purchased on the CenterStage page or by visiting the box office in Weston Auditorium, which is open 12:30 to 3:30 p.m. Thursday and Friday.