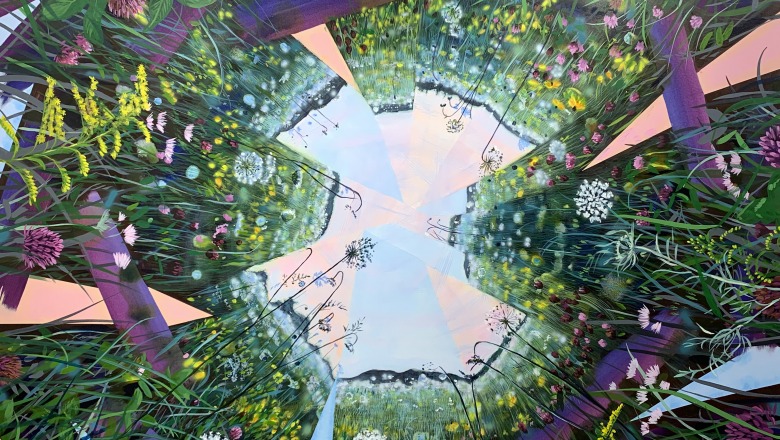 The Fitchburg State University CenterStage arts and culture series features "Terrestrial Magnetism," an exhibit of the work of artist Jenn Houle, through Dec. 10 in the Hammond Hall Art Gallery at 160 Pearl St.
Houle will present an artist talk at the gallery at 3:30 p.m. Wednesday, Nov. 3. Admission is free and open to the public, though face coverings are required indoors on campus and visitors will be asked to sign attestation forms that they are free of COVID-19 symptoms.
Houle is a visual artist with a studio based on her property in Merrimac surrounded by her pollinator gardens. She has held artist residencies in the Great Smoky Mountain National Park, Vermont Studio Center, and the Plumbing Museum. Houle is a grant recipient from the Puffin Foundation, Massachusetts Cultural Council, Cornell Council for the Arts, Einaudi Foundation, and John Hartell Graduate Award for Art and Architecture.
Her previous exhibits have included "Meteors are space eggs," a solo show at UMass Amherst, "Searching for Life" at Mass Audubon's Habitat Education Center and Wildlife Sanctuary, and "Urban Wildlife: Learning to Co+Exist" at RISD.
Houle currently teaches at Fitchburg State University, UMass Lowell and Montserrat College of Art. She received a Bachelor of Fine Arts from Massachusetts College of Art and a Master of Fine Arts from Cornell University.
To see more of the Fitchburg State University CenterStage arts and culture offerings, please visit fitchburgstate.edu/centerstage.