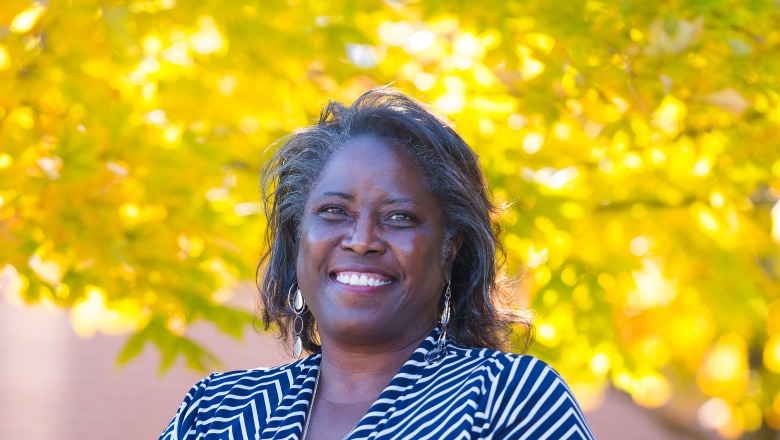 Members of the Cape Cod and Islands Association of REALTORS® (CCIAOR) will take part in a special training on diversity, equity and inclusion offered by the Center for Professional Studies (CPS) at Fitchburg State University.
The program is being supported by a $1,000 Fair Housing Grant from the National Association of REALTORS® (NAR).
The course will be taught by Angele Goss, an educator with more than 20 years of experience. As a cultural engagement presenter, she facilitates difficult conversations around race, equity, and cultural self-reflection. Her work demands an intentional respect for the varied cultures of each person she meets. Goss's success in her work is due, in large part, to meeting students, staff and workshop participants where they are and constructing pathways that identify common ground that supports personal and community success. She holds a master's degree in education from Fitchburg State University.
"REALTORS® have an obligation to help everyone access housing," said Ryan Castle, CCIAOR Chief Executive Officer. "We realize there are still areas where our industry is not doing its job living up to the Fair Housing Act, and we are working to uphold these laws and offer fair, equitable service to every American in their search for homes and property."
As part of NAR's new Fair Housing Action Plan, abbreviated 'ACT,' which emphasizes Accountability, Culture Change, and Training to ensure America's 1.4 million REALTORS® are doing everything possible to protect housing rights in America. CCIAOR is doing its part to emphasize and educate its members on the role fair housing plays in our industry and in our communities.
CCIAOR has taken up the issue in their own community as they have held dialogues called 'Connect with Respect' as a way to showcase how members can connect with historically discriminated against protected classes. Additionally, the organization wrote and received statewide approval for a new real estate continuing education course, Protecting the Protected Classes, a class that dives deeper into how to protect those in protected classes during a real estate transaction.
NAR offers Fair Housing Grants to state and local REALTOR® Associations around the country in effort to support a wide range of activities and initiatives, including fair housing education and curriculum development, fair housing partnerships with local organizations and fair housing commemoration ceremonies and events.
"This program continues the Center for Professional Studies' commitment to creating programming built around themes of social justice and cultural responsiveness, and is a fine example of a public-private partnership that will benefit many in the Commonwealth," said Lisa M. Moison, associate dean of Fitchburg State's School of Graduate, Online and Continuing Education.
"Housing injustice and insecurity have perpetuated the racial wealth gap that exists in Massachusetts. REALTORS® are in a position to promote equitable home ownership. I commend them for taking this important step toward creating meaningful change in their industry."
To learn more about the CPS programming, please visit fitchburgstate.edu/cps.
To learn more about the National Association of Realtors® Fair Housing Grant program visit, https://realtorparty.realtor/state-local-issues/issues/fair-housing.html.
The National Association of REALTORS® is America's largest trade association, representing more than 1.4 million members involved in all aspects of the residential and commercial real estate industries. 
The Cape Cod and Islands Association of REALTORS® (CCIAOR) is the local organization supporting REALTORS® across Cape Cod, Martha's Vineyard and Nantucket by empowering professionalism and advocating for the real estate industry across the region. CCIAOR provides benefits to members and advocates on behalf of our members, the industry, and their home buying and selling clients