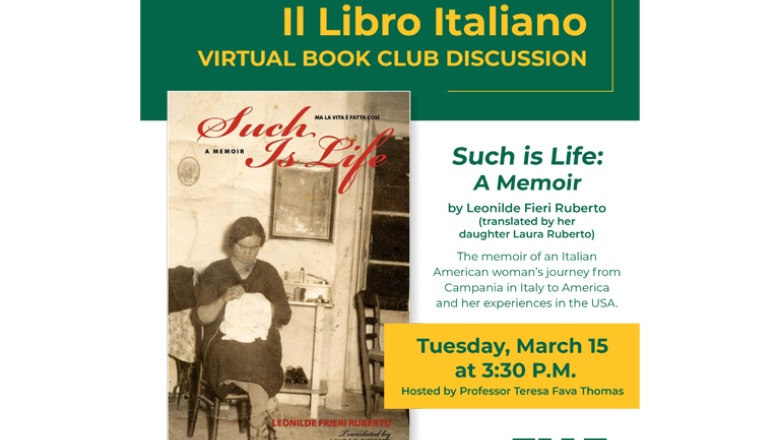 The memoir of an Italian-American woman's journey from Campania to the U.S. will be the focus of a virtual book club discussion sponsored by the Center for Italian Culture at Fitchburg State University.
The discussion of Such Is Life: A Memoir (2010) by Leonilde Frieri Ruberto, and translated by Laura E. Ruberto will be led by Fitchburg State Professor Teresa Fava Thomas of the university's Economics, History and Political Science Department at 3:30 p.m. Tuesday, March 15.
The event may be joined online at http://meet.google.com/jck-rbdj-ekm or by phone at (US) +1 336-948-0154, PIN 909 227 699#.
The program, which explores a personal account of the Italian-American immigrant experience, is presented as part of the Center for Italian Culture's series Il Libro Italiano. The event is presented in collaboration with the university's celebration of Women's HERstory Month.
To learn more about the Center for Italian Culture, please visit fitchburgstate.edu/cic.