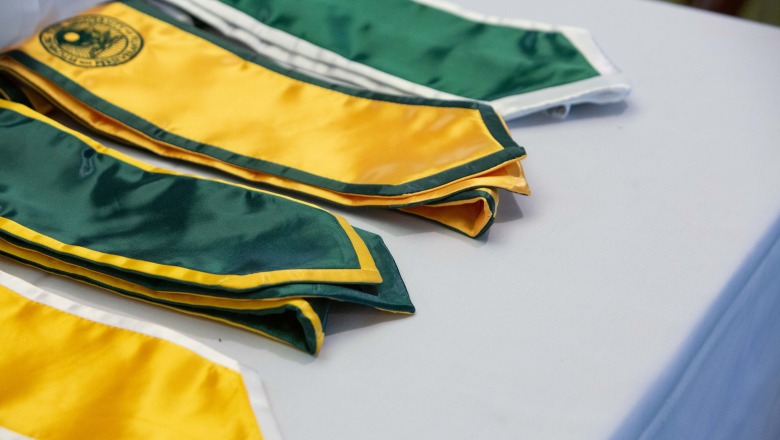 The university recently held its third annual Celebration of Faculty Excellence, recognizing faculty members on the attainment of tenure and promotion, as well as conferring the institution's signature awards for teaching, research and service.
The Contributions to the Graduate Program Award was presented posthumously to Professor Joseph E. McAloon of the Business Administration Department. McAloon died suddenly earlier this spring and will be remembered by the university community for his dedication to his students and the program. The online Master of Business Administration program flourished under McAloon's stewardship.
The Vincent J. Mara Excellence in Teaching Award was presented to Professor Randy Howe of the Communications Media Department. 
The Faculty Award for Service was presented to Professor Eric Budd of the Economics, History and Political Science Department.
The Faculty Award for Research and Scholarship Award was presented to Professor Kisha Tracy of
More information on the award winners, including videos about their contributions, can be found on the Faculty Awards page.