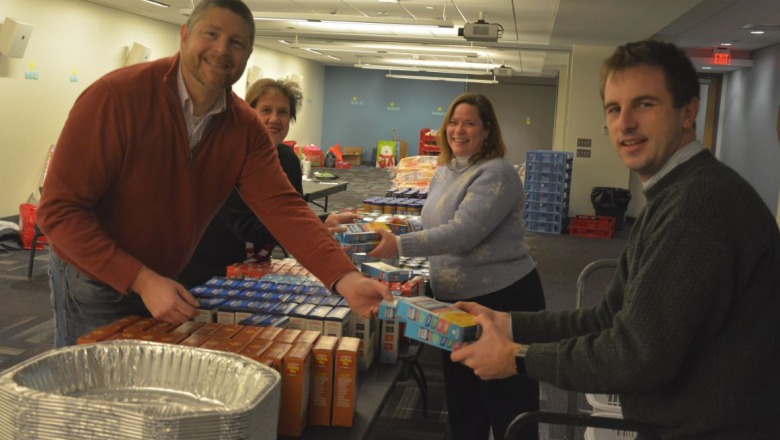 Gift baskets and food deliveries were being packaged early this week for distribution this week at McKay, including all the fixings for a turkey dinner as well as an array of age-appropriate gifts.
Care and Share has run at Fitchburg State since 1984.
Members of the Fitchburg State University community raised money to buy food, gifts and clothing for nearly 50 families from the McKay Arts Academy during the university's annual Care and Share event. More than 160 children from McKay will receive gifts this holiday season through the program.