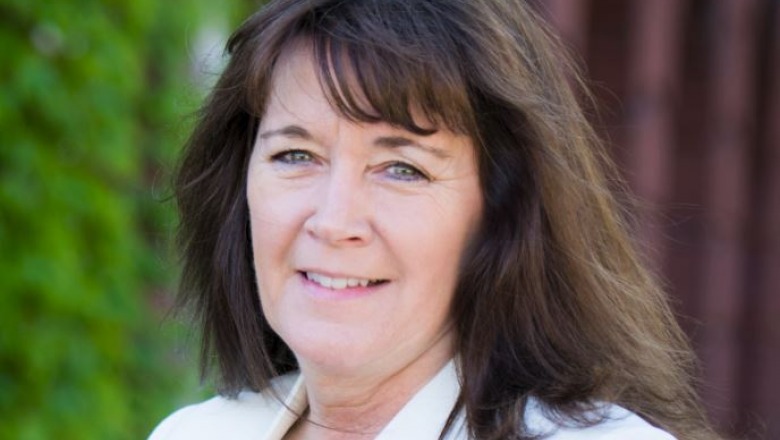 Dr. Canney has worked at Fitchburg State for more than 30 years, beginning as a staff assistant and coordinator of special projects and progressing to more senior roles, including graduate and continuing education program dean.
The Leadership Award is presented to a woman leader in higher education who has significantly promoted women in the field. The awardee exemplifies the principles of the American Council on Education National Network: IDEALS, which stands for identify, develop, encourage, advance, link and support women to advance their careers in higher education.
"Cathy demonstrates her commitment to the advancement of women through the example she provides every day as a female leader who is respected on campus for her knowledge, her ability to follow through and successfully implement new ideas, new processes, and programs, coupled with her passion for student service and making access to quality education a priority for the University," Fitchburg State President Richard S. Lapidus said in his letter nominating Dr. Canney for the accolade. "While serving as a role model to men and women alike at the University, Cathy has always made time to support the advancement of other women through mentorship and taking the time to listen, counsel and advise."
Among the testimonials offered by other women at Fitchburg State in nominating Dr. Canney for recognition were the following:
"I am a better person, educator, mentor, advisor and women for having worked beside her," said Director of Extended Campus & Professional Studies Lisa Moison. "It is my hope that my colleagues and I, in some small way, can pass on her wisdom and guidance to the next generation of emerging leaders at Fitchburg State University."
"She takes 100 percent responsibility on projects and sees them through to successful completion," said Director of Marketing Kelly Norris. "She is committed to constant self-improvement and shares learned knowledge with her colleagues. She empowers other women, and has empowered me in my career for over 20 years."
"She has always encouraged me and other women to raise our sights, act with confidence, and thoughtfully advocate for ourselves," said Director of Special Projects Jessica Augat. "This is a woman who goes out of her way to support other women. She takes the time, that in many cases she truly doesn't have, to counsel."
"She constantly strives to produce exceptional and innovative results in all areas of her work and inspires those around her to do the same," said Director of the Grant Center Karen Frank Mays. "Cathy is an extraordinary role model for all of us who work with her."
"Support in your career, especially for a woman, means that you need to have someone who is willing to invest in you and be a mentor for you," said Registrar Linda Dupell. "Cathy exemplifies the meaning of leader."
Dr. Canney completed her master's degree at Fitchburg State in educational leadership and management and her doctorate in higher education administration at New England College, both while working full-time at the University. Among the major initiatives she has spearheaded at Fitchburg State are the strategic vision and development of online programs, partnerships to expand general collaboration and continuing education, accreditation review, and leading innovative and regional approaches to early college high school programming.
"We cannot imagine a more deserving person for this award," President Lapidus said. "Cathy is a role model, someone who has progressively worked her way into increasing levels of responsibility while encouraging and supporting others to advance along the way."
Fitchburg State Associate Vice President for Academic Affairs Catherine Canney received the Leadership Award from the Massachusetts National Network of Women Leaders (MNNWL) in recognition of her efforts to support women in higher education.