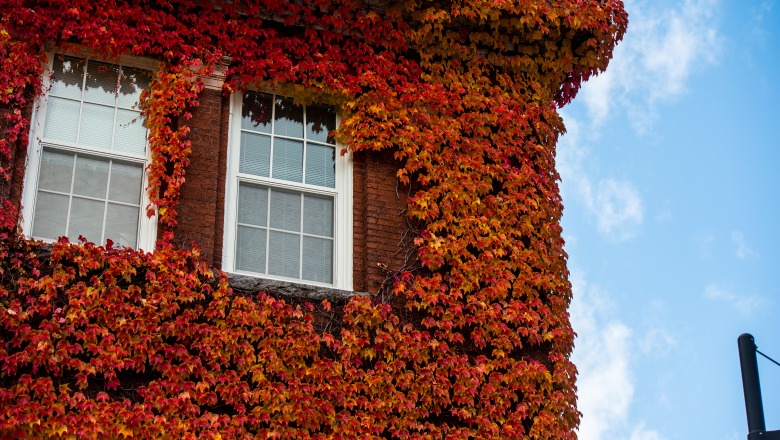 Fitchburg State University will welcome students back to campus this fall with a mixture of in-person and remote instruction that will allow students to pursue their academic goals while keeping all members of the campus community safe. Residence halls will also reopen in new configurations.
The COVID-19 pandemic's arrival in the spring semester required colleges and universities to move to remote instruction and online delivery of student support services. The experience was disruptive but provided valuable lessons that are helping shape the development of the fall semester plans, University President Richard S. Lapidus said.
When the semester begins in September, most classes will be offered in a hybrid format, blending in-person instruction with remote sessions. Class schedules and classroom configurations will be modified to allow for social distancing on campus.
"Our goal is to offer as much flexibility for students and faculty as possible," President Lapidus said. "The combination of course types and numbers are still under consideration with the understanding that certain courses require in-class delivery and conversely reducing the number of people on campus at one time is an important consideration. Additionally, we will continue to work on various ways to deliver the robust array of support services that students both on- and off-campus need and depend on."
Residence halls will open with reduced occupancy. Most rooms will be configured as singles with some others configured as doubles to serve as "family units" within suites. The university is still determining how room assignments will be made. The university's dining areas will be open but with new protocols and occupancy limits, along with regular sanitizing of chairs and tables.
These plans, designed to protect the health and safety of our community, meet current guidance provided by Governor Baker's higher educational working group shared as part of the state's safe reopening plan, and the U.S. Centers for Disease Control and Prevention (CDC) and the Massachusetts Department of Public Health (DPH).
The university is prepared to alter its direction should these guidelines change and will follow any new guidance from the state as it pertains to testing and contact tracing for which protocols are still being developed.
Officials are also awaiting guidance from the National Collegiate Athletic Association and the Massachusetts State College Athletic Conference about organized sports this fall, though President Lapidus said the university is committed to developing programs that will foster the sense of belonging that is crucial to a robust collegiate experience.
"All of us are committed to fulfilling our mission and providing students with the academic and life experiences they deserve and have come to expect," President Lapidus said.
Information on the university's ongoing COVID-19 response can be found at fitchburgstate.edu/coronavirus.