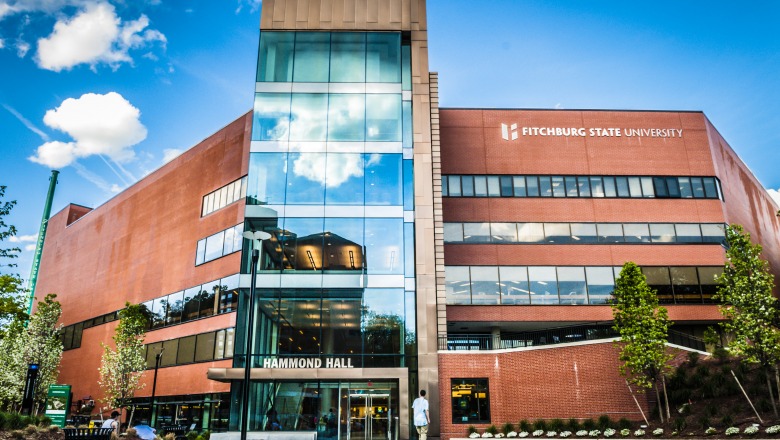 The University's efforts to promote student success and civic engagement were highlighted in separate presentations for a national audience at an American Association of State Colleges and Universities (AASCU) conference this month in Florida.
AASCU, based in Washington, D.C., includes more than 400 public colleges, universities, and systems whose members share a learning- and teaching-centered culture, a historic commitment to underserved student populations, and a dedication to research and creativity that advances their regions' economic progress and cultural development.
Provost and Vice President for Academic Affairs Alberto J.F. Cardelle and Assistant to the Provost for Student Success Sean Goodlett discussed a variety of Fitchburg State's efforts to boost retention and credit completion. Strategies including academic coaching, the first-year experience seminar and supplemental and co-requisite instruction are helping students get on track and stay the course in their academic careers.
They also described the role of the University's Community Assessment and Risk Evaluation (CARE) team in student success. An evolution of an earlier Behavioral Intervention Team (BIT), the CARE team is a multidisciplinary body that treats student conduct issues, analyzes students' academic performance and reaches out to faculty, all while reviewing billing, financial and housing issues. The group can also perform threat assessments.
This work is complemented by the Student Success Task Force, which includes members from across campus. The task force has worked to revise and develop new policies and sought to improve communication and student and parent financial literacy.
Cardelle and Goodlett described how the University's efforts have yielded significant increases in the number of first-time, full-time freshman students attempting and completing full course loads. The presentation also covered the University's creation of a new "academic warning" standing to improve student success, designed to allocate resources to students in need before they reach academic probation. This is also expected to improve student outcomes.
Elsewhere at the conference, Crocker Center for Civic Engagement Coordinator Professor David Weiss and Cardelle discussed Fitchburg State's evolving model of "applied scholarship" as modeled by the new Community Research & Consulting Group. The group engages faculty in projects that solve real problems and answer practical questions that meet the needs of community agencies and non-profits, with the simultaneous benefit of accelerating faculty scholarship and facilitating professional development as well as tenure and promotion processes.