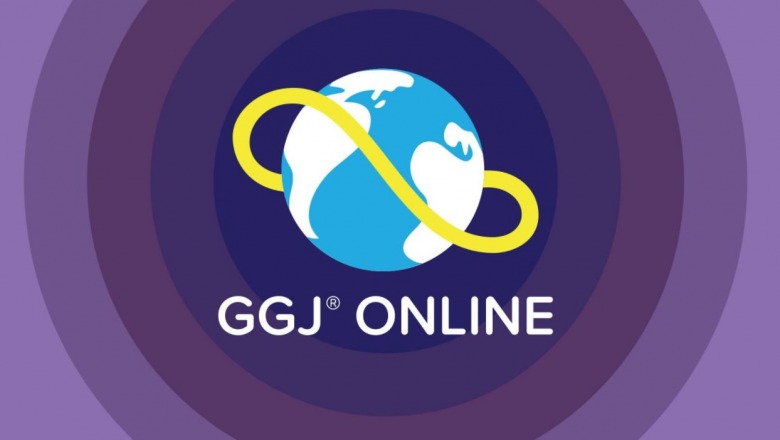 Fitchburg State University, home to the only game design major at a public institution in Massachusetts, will once again be part of the Global Game Jam this month. In the free virtual event, participants from around the world gather to create a game from scratch in 48 hours.
The game jam is designed to celebrate creativity while exploring programming, iterative design, narrative exploration and artistic expression. The jam primarily features videogames, but boardgames can also be designed.
"As a Game Design program, we really value the Global Game Jam because it gets students out of their bubble," said Professor Jeffrey Warmouth, a member of the Communications Media Department faculty and local game jam site coordinator. "It makes them realize that they're not alone, that there are people all over the world all working toward the same goal at the same time. For a few days, game developers around the globe are part of one big community, creating games. Not for money, not for a paycheck or because they have to, but because they love it, they believe in it, and it makes them feel connected. We need this more than ever."
Ryan Hallisey, a 2019 Fitchburg State graduate, works as an associate software engineer for WB Games, where he interned two years ago as a student. He first participated in the game jam as a student and will be taking part in this year's event as an industry professional. "The most distinct thing I remember from my game jams is how quick they go by and how efficient our team had to be with every aspect of the project," Hallisey said. "Planning was the most important time in the process, by a lot."
Hallisey said the game jams were important to his growth as a developer and were powerful bonding experiences with his teammates.
"Participants learn the benefit of organization and planning, and making sure teammates are never blocked from doing work while they wait on someone else," he said. "I also hope everyone gains a sense of pride in the skills they've been building up prior to the event that allowed them to finish a project in so few hours."
Last year's event led to the creation of 9,601 games at 934 locations – including Fitchburg State – in 118 countries. This year's event will be run virtually, starting at 4 p.m. Friday, Jan. 29, and running through Sunday, Jan. 31. Fitchburg State's site is open to students, alumni and guests, ages 18 and over.
For more information or to register, visit https://globalgamejam.org/2021/jam-sites/fitchburg-state-university.
To see a collection of games produced at Fitchburg State's previous jams, visit https://itch.io/c/645955/global-game-jam.