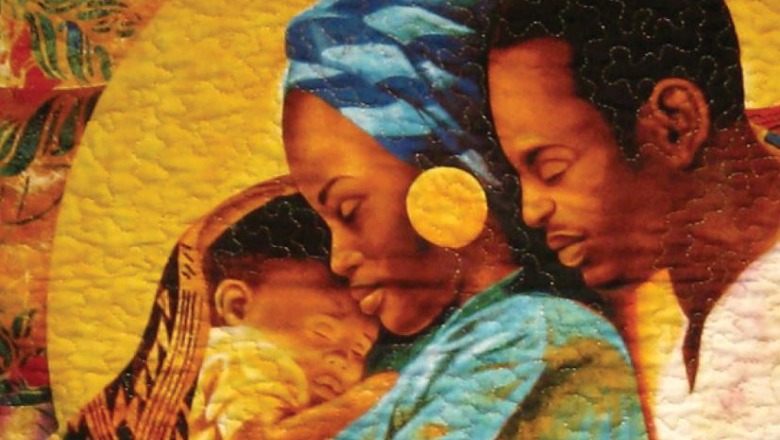 Fitchburg State University will celebrate Black History Month in February with a series of events exploring themes centered on the Black family.
The theme for the university events was inspired by the Association for the Study of African American Life and History. The Black family has been explored through many disciplines, including history, literature, the visual arts and film studies, sociology, anthropology, and social policy. Its representation, identity, and diversity have been reverenced, stereotyped, and vilified from the days of slavery to the present day.
For the university's exploration of these topics, Fitchburg State's Black History Month committee, including cross-sectional representation within the institution, solicited programs from across all campus constituencies. The result is a diverse array of events including speakers from the university faculty and student body, as well as alumni and invited guests and performances by university choral groups.
Events include a talk by Rev. Dr. Grainger Browning Jr., a Fitchburg native and son of a celebrated Fitchburg State faculty member, who is now the senior pastor of Ebenezer AME Church in Fort Washington, Md. Dr. Browning will discuss growing up Black in the city of Fitchburg and moving forward to become one of the most prominent religious leaders in the United States. 
Other presentations will include a talk by Fitchburg State alumna Yla Eason '71, a professor at Rutgers University, who founded a multicultural toy company that featured the first Black superhero toy created to promote positive self-images for her son and other children. There will also be a presentation by the rapper and motivational speaker Red Shaydez, a 2014 Fitchburg State graduate, who will discuss her evolution from artist to "artrepreneur."
Other events will include students reflecting on the works of Dr. Martin Luther King Jr., explorations of Black representation in culture, the evolution of hip-hop, and celebrations of the Black experience.
Several of the events have been made possible through the financial support of the Newman Center Trust.
To learn more, please visit fitchburgstate.edu/bhm throughout February.