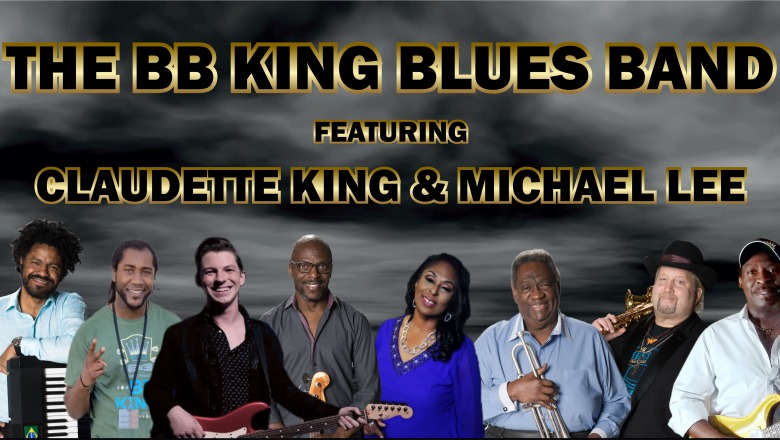 The thrill lives on when the Fitchburg State University CenterStage arts and culture series welcomes The B.B. King Blues band featuring Michael Lee at 8 p.m. Saturday, Feb. 8 in Weston Auditorium, 353 North St.
Tickets are $28 for adults; $25 for alumni and seniors; and $5 for students and can be ordered online. The Weston Box Office, located inside Weston Auditorium, can be reached at 978.665.3347.
For over half a century, B.B. King and B.B. King's Band defined the blues to the world, averaging over 250 sold out concerts per year, with classics like "The Thrill Is Gone," "Every Day I Have The Blues," "How Blues Can You Get," and "Why I Sing The Blues." Members of the original band have gotten together to continue touring in the remembrance of B.B. King, now joined by Michael Lee, a contestant from the 2018 season of The Voice on NBC.
The band has also added vocalist Claudette King, the youngest daughter of B.B. King and a member of the National Recording Academy. The band recently released their first album "The Soul of the King" and features Taj Mahal, Kenny Wayne Sheppard, Joe Louis Walker, and Kenny Neal, among others.