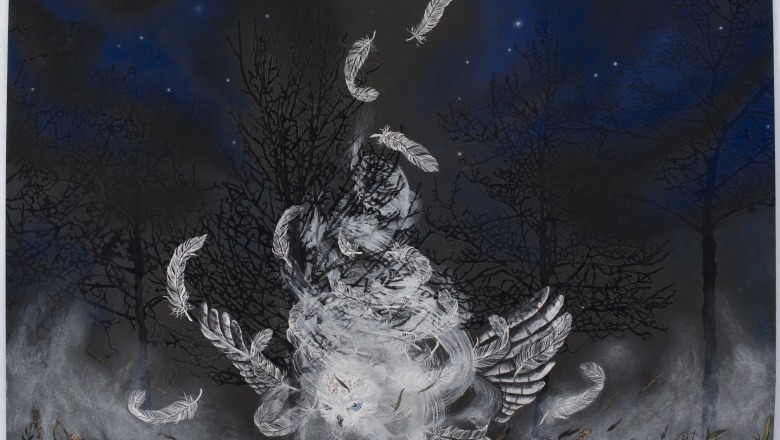 Fitchburg State University CenterStage will feature the sculptures, drawings and animations of artist Yuko Oda at the Hammond Hall Art Gallery through Friday, Oct. 8. The exhibit, entitled "The Heaviness and Lightness of Being," is a retrospective featuring more than a decade of sculptural installations that investigate the coexistence of nature with the synthetic and the human-engineered.
There will be an artist talk and reception at 3:30 p.m. Wednesday, Sept. 15 at the gallery, located in Hammond Hall at 160 Pearl St. Admission is free and open to the public.
Oda describes the respect and awe she feels for nature as inspiration for her work, with those emotions complicated by a realization that humans have indelibly transformed the natural world. The intersection of the natural and the manmade are explored through the artist's sculptural installations, drawings and animations.
The works included in The Heaviness and Lightness of Being exhibition place 3-D printed plastics next to organic materials such as soil, rocks, and leaves. Standing at the intersection of technology and fine art, Oda utilizes methods such as 3D modeling and 3D printing seamlessly with the handmade-plaster carving and installation art. By juxtaposing traditional art with unexpected material choices and approaches, Oda seeks to break boundaries to create a new aesthetic. 
The exhibition is presented as part of the Fitchburg State University CenterStage arts and culture series. CenterStage events feature national and international artists as well as collaborations with student and community groups. Its concerts, art exhibits, films, lectures and theatrical performances are a great resource for members of both the campus community and those who reside in the cities and towns of the region.
To learn more and to keep up to date with the series offerings, visit fitchburgstate.edu/centerstage. To learn more about Yuko Oda, visit yukooda.com.