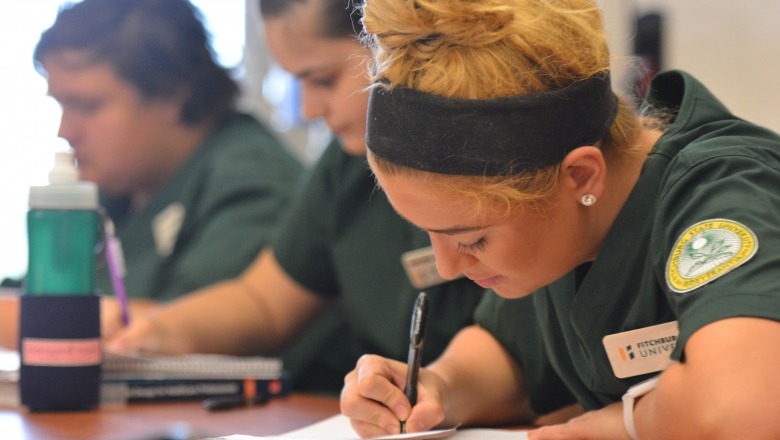 Once again, Fitchburg State's nursing students have demonstrated excellence in the National Council Licensure Examination-Registered Nurse (NCLEX-RN) for calendar year 2018. The exam, designed to measure entry-level nursing competence, is administered four times a year. For 2018, 95 percent of Fitchburg State's nursing students passed the exam.
Fitchburg State has enjoyed strong passing scores for many consecutive years, outperforming many public and private institutions in the state.
Nursing Department Chair Nancy Duphily said credit for the strong performance goes to the talent, loyalty, longevity and passion of the faculty in the department in supporting the education of its students.
Dean of Health & Natural Sciences John Schaumloffel noted that this is the seventh year in a row that pass rates have been above 90 percent. "Not only does this demonstrate the overall quality experience that our graduates receive but it reflects on the hard work of our nursing faculty, academic support services and others who support our exceptional nursing program," he said.