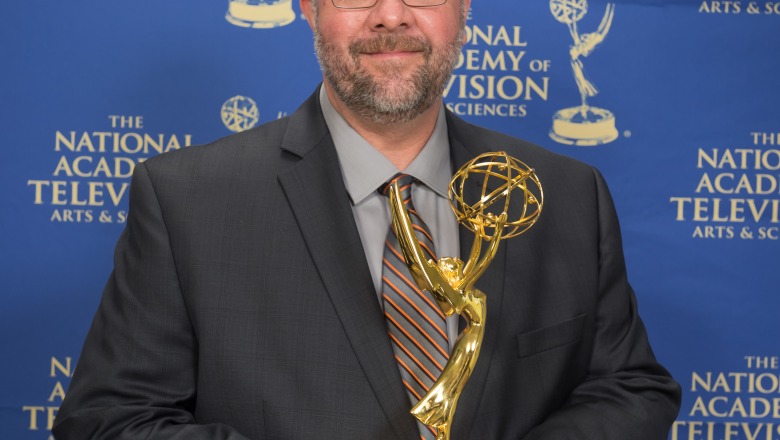 John Cosenze, a 1982 graduate of Fitchburg State University, recently won an Emmy Award from the National Academy of Television Arts and Sciences as the supervising producer of "Space Dive" for the National Geographic Channel.
"Space Dive" is a documentary about Felix Baumgartner's 2012 skydive from the edge of space, which was the culmination of more than five years of effort by a team of talented engineers.
"I was honored to accept the Emmy for National Geographic Channel and all the talented people who had a hand in bringing Felix Baumgartner's incredible record-breaking skydive to TV," Cosenze said.
Cosenze was presented the award at the 34th Annual News and Documentary Emmy Awards in New York City earlier this fall. The program won in the category of Outstanding Science and Technology Programming.
Cosenze, a native of Shirley, Mass., now lives in Ijamsville, Md. He has lived in the Washington, D.C. area since graduating from Fitchburg State with a degree in communications media in 1982. He recently celebrated his fourth anniversary with the Nat Geo Channel.
The Emmy win came from Cosenze's first national nomination; he had been nominated for a local Washington, D.C. Emmy in 1989 for editing and won a local Emmy for a children's program for which he was associate director and editor in 1991.