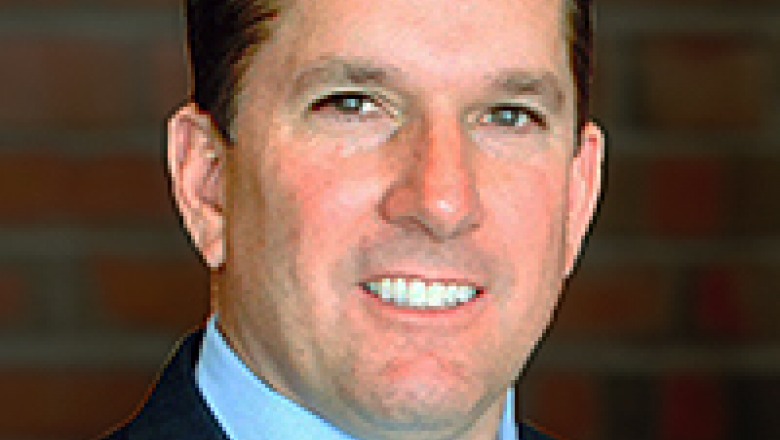 Maloney will also receive an honorary doctorate at the ceremony.
"Christopher Maloney has enjoyed a distinguished career in community corrections, working to create a safer country by strengthening probation and pretrial services in the federal court system in Massachusetts and elsewhere," Fitchburg State President Robert V. Antonucci said. "His work has changed how offenders on probation or parole and defendants awaiting trial are treated, motivated by the desire for better outcomes and enhanced security."
Maloney's selection continues a recent tradition of welcoming back an accomplished Fitchburg State alumnus as commencement speaker. Recent speakers included Michael J. Deitemeyer '86, president of Omni Hotels & Resorts; R.A. Salvatore '81, '91, best-selling author; and Dr. Patrice Nicholas '77, director of global health and academic partnerships at Brigham & Women's Hospital in Boston.
Maloney was born and raised in Dedham and completed a bachelor's degree in sociology at Fitchburg State in 1989. He worked as an inpatient substance abuse counselor for two years before beginning his career in community corrections as a probation officer with the Florida Department of Corrections. He returned to Massachusetts in 1992 to work in the federal system as a probation officer for the District of Massachusetts.
After five years in Massachusetts, Maloney became a regional administrator for the Administrative Office of the U.S. Courts in Washington, DC from 1997 to 2002. That December he was named Chief of the Office of Probation and Pretrial Services' program services branch.
In 2004, Maloney was named Chief U.S. Probation Officer for the District of New Jersey, where he served until his appointment in Massachusetts in 2011.
Maloney has helped develop financial literacy and workforce development programs for probationers, established a program for offenders with a history of domestic violence and oversaw the development of programs to help female offenders, among many other accomplishments.
Maloney and his wife Heather live in Duxbury with their two children, Quinn and Rowan.
Christopher Maloney, a 1989 graduate of Fitchburg State University and the Chief U.S. Probation Officer for the District of Massachusetts, will deliver the commencement address at the 118th Commencement Exercises Undergraduate Spring Ceremony on Saturday, May 17 at 10 a.m. on the main quadrangle.