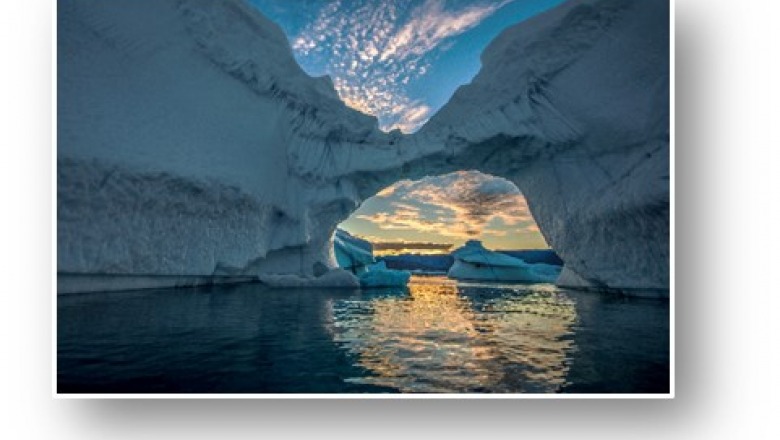 The ice caves, glaciers and remote landscapes of Iceland and Greenland captured by the lens of Lunenburg-based photographer Eric Vickery will be on display when Fitchburg State University's Adult Learning in the Fitchburg Area (ALFA) program hosts a free presentation at 2:30 p.m. Tuesday, March 27.
Vickery's talk, part of ALFA's "Food for Thought" lecture series, will be delivered in Ellis White Lecture Hall in Hammond Hall, 160 Pearl St.
An adventure and travel photographer, Vickery joined photographers from 10 other countries on a winter visit to the south coast of Iceland to experience ice caves, auroras and glaciers. He contributed the Arctic Arts Project, inspiring with a visual response to climate change.
Continuing his work with the Arctic Arts Project, Vickery went to Scoresby Sound in East Greenland with another team on the schooner Donna Wood to experience the raw existence of remote landscapes and Inuit settlements. With drone video and still photography he provided aerial perspectives of the phenomena.
"It is with a combination of the art and science that we can begin to understand the important role these play in the stability and health of the region and planet," Vickery said. "The intense beauty, immense scale and sense of wonder can be a motivator to think about how involved we will become in our stewardship of peri-Arctic region and planet as globalization and politics also change in accelerating ways."