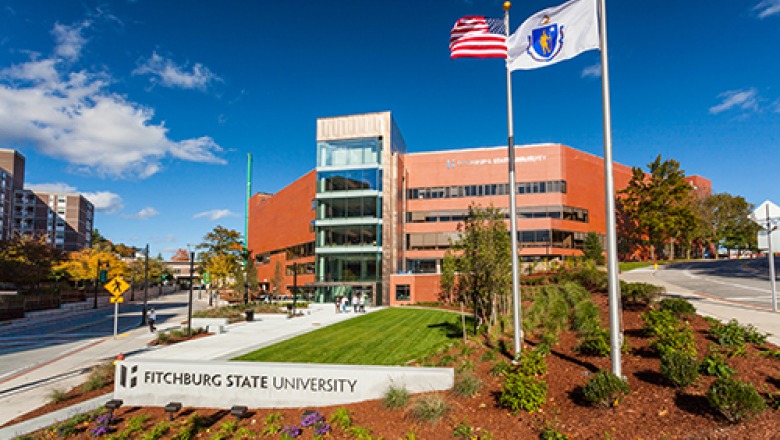 Celebrate Fitchburg's 250th anniversary through food at the Adult Learning in the Fitchburg Area (ALFA)'s Food for Thought lecture on Tuesday, Oct. 21 at 2:30 p.m. in Ellis White Lecture Hall in Hammond Hall, 160 Pearl St. Admission is free.
Presenter Bruce Goyette, an ALFA volunteer who has coordinated cooking classes for the past seven years, will guide the audience through the myriad facets of food as it relates to Fitchburg's 250th Anniversary. From early farms to the mill workers' diners and from truly gourmet restaurants during the city's phenomenal growth during the early 1900s to today's fast food establishments will be topics discussed with accompanying PowerPoint visual aids.
The railroad's significant place in the city's expanded role as an industrial power led to the creation of first-class restaurants, as well as live theater. Huge buildings were erected to accommodate boarders and provide restaurants; the American House, Hotel Raymond, and the Johnsonia are examples. A cooking school that attracted more than 5,000 students will be featured as will famous chefs and statesmen who visited this grand city and the emergence of several diners located near mills.
Goyette earned bachelor's and master's degrees from Fitchburg State and taught English for many years. As a journalist, he worked for the Townsend Times and Fitchburg Sentinel and published a Townsend story in Yankee Magazine. In his retirement, Goyette pursues his passions for journalism, reading, music, gardening, and cooking.
On Tuesday, Oct. 28, Jeremy D'Entremont will present "Haunted Lighthouses of New England" at 2:30 p.m. in Ellis White Lecture Hall in Hammond Hall.
Lighthouses are picturesque icons that remind us of our rich maritime history, but they also have a dark side. Lighthouses and ghost stories often seem to go hand in hand, as confirmed by the many horror stories and movies that have utilized lighthouses as their settings. This presentation will focus on some of the macabre tales of New England's coastal beacons, including the lovelorn spirit known as Ernie at Connecticut's New London Ledge Light and the piano playing ghost of Maine's Seguin Island Light. Also included will be accounts of strange happenings at two New Hampshire lighthouses, Portsmouth Harbor and White Island.
D'Entremont has taken part in many lighthouse investigations by paranormal research groups. He calls himself an "open-minded skeptic," and he'll share some of his personal experiences. He has appeared on the Syfy Channel's popular Ghost Hunters program, as well as Haunted Lighthouses of America on the Travel Channel. He has also appeared on the History Channel, Public Television, and National Public Radio speaking about lighthouse history.
D'Entremont has been called the leading expert on New England's historic lighthouses. He is the author of more than ten books, including The Lighthouses of Massachusetts, Great Shipwrecks of the Maine Coast, The Lighthouse Handbook: New England, and Ocean-Born Mary: The Truth Behind a New Hampshire Legend. He's a past president and historian for the American Lighthouse Foundation and founder and operations manager of Friends of Portsmouth Harbor Lighthouses. His comprehensive website on New England lighthouses, www.newenglandlighthouses.net, was launched in 1997.
For more information, visit fitchburgstate.edu/alfa.