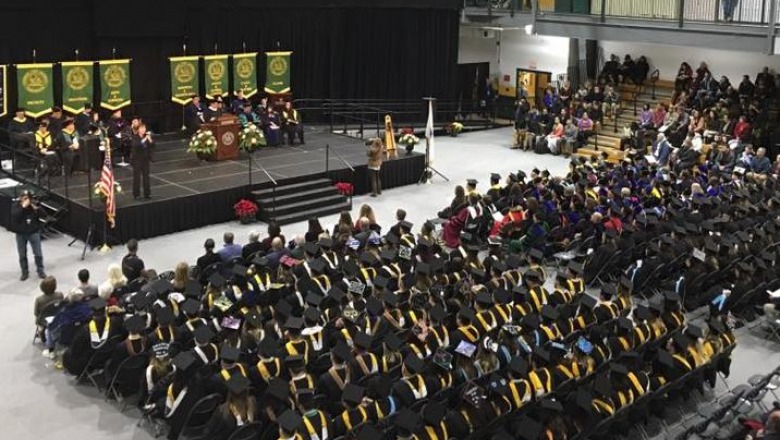 commencement
ceremony on Saturday, May 19.
The ceremonies will stream online via Fitchburg Access Television at fatv.org.
Incorporated in 1983, Our Father's House is a private, non-sectarian agency that emphasizes the dignity of the individual and through its programs encourages and assists each guest to become self-sufficient. A related mission is to educate the public concerning the problem of homelessness and further to advocate possible solutions.
Our Father's House Executive Director Judith Nest-Pasierb will accept the President's Medal on the agency's behalf.
As previously announced, the commencement address on May 19 will be given by Brig. Gen. Frederick A. Henry, U.S. Army, retired, a 1984 alumnus of Fitchburg State.
The undergraduate ceremony will also include remarks by valedictorian Kristen Ann Windoloski, a mathematics major from Easthampton.
The university will host its graduate commencement ceremony at 6:30 p.m. Thursday, May 17 at the Athletics and Recreation Center at 130 North St. President Lapidus will deliver the address at that event, where the Graduate Student Leadership Award will be presented to Michelle Downey of North Andover, who is completing a master's degree in special education.
Our Father's House, the Fitchburg agency that provides shelter and services to homeless individuals and families in Northern Worcester County, will be awarded the President's Medal at Fitchburg State University's undergraduate